Since her publishing debut with IN THE SHADOW OF BLACKBIRDS in 2013, Cat Winters has gone on to sell five other books, two of them adult, and contributed to an anthology, making her perhaps the most prolific Lucky 13 debut author. Her published works have garnered multiple starred reviews, made dozens of best book lists, and won numerous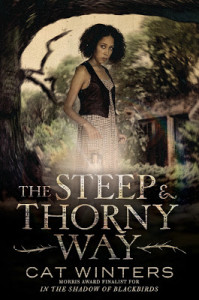 awards.
Cat's newest Young Adult book, THE STEEP AND THORNY WAY, which will be released in just over a week, has already received starred reviews on Booklist, School Library Journal and Kirkus! This is definitely a book you don't want to miss!
But publishing, even for a renowned and prolific writer, brings its own challenges as Cat confirms in her interview:
Three years on from the publication of your first Young Adult novel, are you where you expected to be in your writing career at this point in time?
Yes, and no. Even though it took me six months to sell my second YA novel to my original publisher, I stumbled upon the opportunity of also selling an adult novel to a major publisher at the end of 2013, which suddenly put me on a two-books-a-year writing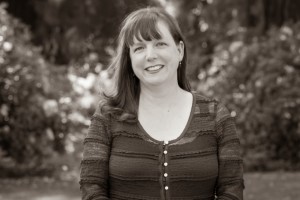 schedule—something I never, ever expected to be doing.
Before selling my debut novel, In the Shadow of Blackbirds, I had been an extremely slow writer. I write historical fiction, which involves a great deal of research, plus I work at home while raising two kids. Creating these books has always felt like a full-time job paired with writing a Master's thesis, all crammed into a part-time schedule.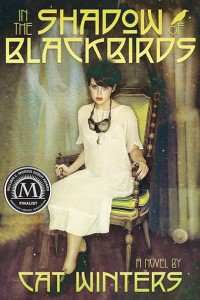 Selling multiple books has allowed me to be a full-time writer, which was my goal from day one. However, it's also meant an incredible amount of pressure. I'm typically given about six months to write a historical novel that I've sold based on a proposal, but at the same time I'm also revising and editing a completely different book that's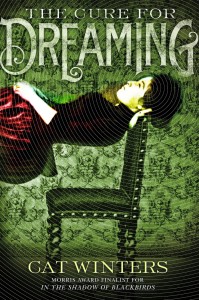 debuting within the next year, promoting another book that's about to be published, and still taking care of the kids. Traveling for appearances and school visits, sometimes out of state, has become a huge part of the job, too. There often isn't time to write the book I'm contracted to write. A friend recently described this type of writing schedule as being similar to working to pay off credit card debt.
I'm so grateful for the opportunity to be a multi-published author. I know that many of the writers who debuted with me are struggling to get additional books published. However, I've learned that success comes with a price, which in my case has meant weight gain, panic attacks, and sometimes strained relationships when I can't take time off to be with my family due to pressing deadlines. I feel I'm still learning how to be a published author—how to balance and handle everything without losing the joy of writing and wanting to give it all up. Learning how to say "no" to people and not overextend myself is something I definitely need to work on. Fighting to get paid a reasonable amount of money so I won't feel the need to take on multiple projects is a skill that's slowly coming. This is my dream job, and I hope to reach a point where I can relax a little more and enjoy it.
If you could go back several years to give advice to your pre-published self, how far back would you go and what advice would you give? How might that advice change where you are, or what you're doing, today?
I struggled for years to get published in the field of adult fiction before starting In the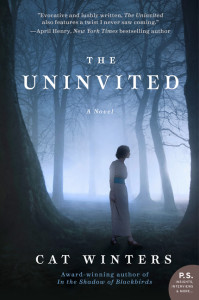 Shadow of Blackbirds in 2009. If I could go back to about 2005, when YA first really took off, I would tell myself to switch to YA sooner. In late 2011, Amulet Books—known for their middle grade and YA books and graphic novels—was the first publishing imprint to ever make an offer on one of my manuscripts (keep in mind that I first signed with an agent and went out on submission back in 1998!). To my delight, they encouraged me to be as quirky, dark, and risky as I've always been—traits that didn't always go over well with adult fiction marketing departments in the past. YA is a perfect fit for me.
Then again, if I gave my 2005 self the advice of switching audiences sooner, I might not have written In the Shadow of Blackbirds. My life might have been easier if I changed gears and wrote for teens at a time when I was struggling and frustrated by rejections, but I am awfully proud that Blackbirds marked my big debut into the world of publishing.
Writing can be a lonely business with a lot of ups and downs. We all deal with bad reviews, manuscript rejections, changes in the industry, etc. How have you coped with the stress? Do you have activities, or friends, that have been particularly helpful?
The companionship of my local YA authors—people who understand exactly what the ups and downs in this business are like—has been my salvation. Here in Portland, a group of us kidlit writers gathers every Wednesday morning in a coffeehouse to chat and write. It's not a critique group; it's a support group. Plus it gives us a chance to write in the company of other people instead of spending the entire week isolated in our own homes. I love it and miss it whenever I can't make it.
My goal this year is to also exercise a half hour a day. When every minute of work time feels precious, it's hard to give up writing for exercise. However both my daughter and I have been worried about what the stress is doing to my health, so she's insisting I at least hop onto the exercise bike once a day. I definitely feel better afterwards.
Thank you to Cat Winters for this illuminating interview.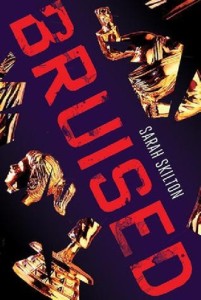 Next we'll hear from Sarah Skilton who wrote the multi-award winning Young Adult debut novel, BRUISED.