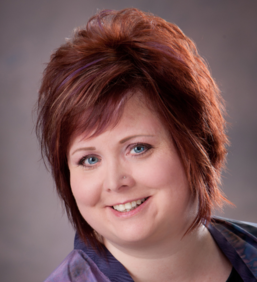 Today we welcome Kelly Barson to the Lucky 13 Then and NOW Blog series. With multiple award nominations for her 2013 debut, 45 POUNDS (more or less), Kelly's new novel is eagerly anticipated and just happens to be coming out on April 5th, the same day as my new book!!
CHARLOTTE CUTS IT OUT, which Kirkus says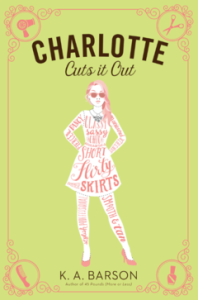 "offers important lessons in self-realization and collaboration," is destined to be another beloved book, especially for teens struggling to forge their own path amid the competing pressures of family, friends and romance.

Kelly answered these questions on her writing journey:
If you could go back several years to give advice to your pre-published self, how far back would you go and what advice would you give? How might that advice change where you are, or what you're doing, today?
 I would go all the way back to where I started calling myself a writer. I'd tell myself to relax and enjoy the writing process more. To not focus on an end result of publishing because that's not where the most joy is. To not worry about being "legit" because I'll never feel that way. In the beginning, I felt that being published would prove to my friends and family that writing was more than a hobby. When, in reality, all it did was change the questions. Instead of "Are you still writing?" or "When are you going to be published?", now the questions are "Are you a best-seller yet?" and "When is your next book coming out?" No matter what, I need to block out the external noise and find satisfaction in the fact that I'm doing what I love doing.
Writing can be a lonely business with a lot of ups and downs. We all deal with bad reviews, manuscript rejections, changes in the industry, etc. How have you coped with the stress? Do you have activities, or friends, that have been particularly helpful?
Many of my friends, some of which are Luckies, published around the same time as I did. Being in the same place career-wise helps. We can talk about whether or not to read Goodreads reviews and how it's helped or hurt us mentally. We can share our trade reviews and either cringe, laugh, or celebrate together. We can share anecdotes and frustrations about writing and publishing. We can share our work and get valuable feedback. My network of friends keeps me grounded (as much as possible). They get it. They get me. And I love them like family.
Is there anything you've learned or discovered, since becoming published, that's particularly surprised you about the industry or the experience of being a published author?
Yes! I'm surprised by how I don't feel different now that I'm published. It's all still a mental and emotional struggle. I'm still plagued by feeling inadequate, like I'm a fraud. I assumed that once my first book, or my second, was out in the world, I'd feel more accomplished. Don't get me wrong; I love having books published. However, being published isn't what defines me as a successful writer or as a person, like I imagined it would.
Thanks to Kelly for sharing her experience of being a published author. Having read and loved her first book, 45 POUNDS (more or less), I for one can reassure her that she is indeed an accomplished writer!
Next we'll hear from Elle Cosimano whose first book, NEARLY GONE was called an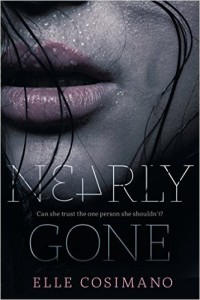 "impressive debut" by Publisher's Weekly, a "tense" and "engaging" thriller by Kirkus and garnered a Starred Review from School Library Journal! It went on to win the International Thriller Award for Young Adults, 2015 and the SWON Libraries Best Dark Mystery Award 2014. It was selected for multiple Best Book lists and was a finalist for many other awards.