Liz Coley's 2013 debut, a Young Adult psychological thriller, PRETTY GIRL 13,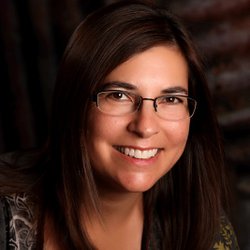 has been translated into eleven languages and made into an audio book!! It was selected for multiple best book lists, including:
2014 YALSA Best Fiction for Young Adults list
2014 YALSA Quick Picks for Reluctant YA Readers list
2015-2016 Eliot Rosewater Indiana High School Book Award list
Booklist called  PRETTY GIRL 13 "chilling" and "fascinating." School Library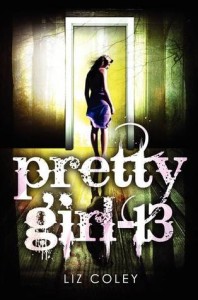 Journal said readers "will admire Angie's struggles and journey." Publisher's
Weekly said, "It's a harrowing journey with no shortage of creepy moments and imagery, and readers should be fascinated by Angie's efforts to put her life and mind in order after years of abuse."
So here's what Liz had to say about her writing journey:
If you could go back several years to give advice to your pre-published self, how far back would you go and what advice would you give? How might that advice change where you are, or what you're doing, today?
I would go back to the day I turned in my manuscript in September 2011 and counsel myself to begin talking immediately to my editor about my option book. I didn't know at this point that a second book would require a collaboration and a meeting of the minds. I didn't know that I should begin with a pitch, a proposal, a partial. I worked in quiet isolation for over a year on what I thought would be a brilliant successor book in the same dark psychological genre. I was so proud of the struggle and the story. And it wasn't accepted. So my option was done, and I no longer had a foot in the door for my sophomore publication. Further, the expectation in the industry at that point was that I would continue with the same house, which meant I could not go out on wider submission without significant awkwardness. This was a stalling point from which I am still hoping to recover four years and six manuscripts later.
Writing can be a lonely business with a lot of ups and downs. We all deal with bad reviews, manuscript rejections, changes in the industry, etc. How have you coped with the stress? Do you have activities, or friends, that have been particularly helpful?
When my debut novel was bought by a large house, my non-writing friends prematurely celebrated my "big break" in publishing ("When are they going to make a movie of your book?" "Are you on the bestseller list yet?"). They were only trying to be supportive, but….Starry eyes have dimmed as I've learned more and spoken more frankly about the fickleness and difficulties of the business. I do ask myself whether I should just reply "Great!" or "Okay" to questions instead of educating people about the realities. Bursting bubbles, including our own, is a little soul-destroying.
On the positive side!…I've networked throughout the city and state with wonderful and kind fellow YA authors, and in various ways, we support each other emotionally and co-market our work. We look out for opportunities for each other. In the real world, I play tennis three days a week and sing in a church choir. Having these non-writing activities five days out of seven is very helpful. That doesn't mean I haven't gained the freshman-novel-fifteen from stress eating. No one warns you about that!
According to a recent AAP report, indie books now make up nearly 60% of all Kindle ebooks purchased in the US, and take in 40% of all consumer dollars spent on those ebooks. What are your thoughts on the growing competition from self-published books? How do you feel about self-publishing your own work?
I have self-published my work—one novel before my traditional and three novels after. In fact, I am frequently asked to speak on the comparison between the experiences. In a nutshell, self-publishing should not be the first choice unless you already have an extensive fan base and a way to reach them. The mechanics of self-publishing are easily mastered. That's not the issue. And the artistic and editorial control is very satisfying, However, discoverability (notice me! notice me!) is hard enough with a big house at your back. It's even harder as an indy pub. Plus access to shelf space in stores and libraries is close to impossible. Foreign sales, which made the international success of Pretty Girl-13, are pretty much out of the picture for an indy. The reason we all know about The Martian is that Andy Weir was exceptionally talented, fortunate, well-timed, etc. You can't go into self-pub with the expectation that you will even make back your investment. Just the hope.
Next we'll hear from K. A. Barson, whose whose poignant and powerfu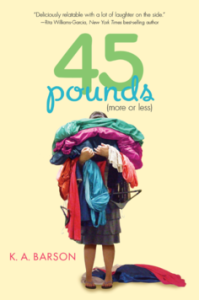 l 2013 Debut, 45 POUNDS (more or less), earned a VOYA starred review and became a beloved favourite for anyone who struggles, or has struggled, with issues of weight and self-image.