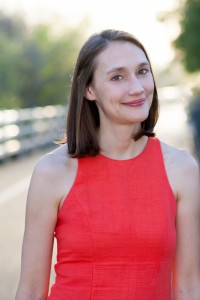 Today, we're joined by Sarah Skilton whose powerful 2013 Young Adult debut, BRUISED,  received a starred review from Publishers Weekly!  BRUISED went on to be named a Bank Street Best Book of the Year, a Tristate Review Book of Note and has been nominated for the Arkansas Teen Book Award, the Missouri Association of Librarians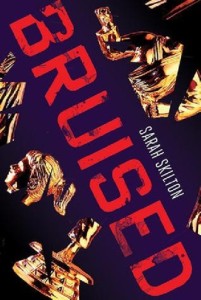 Reader's Award for 2015-2016 and the Maryland Association of School Librarians 2014-2015 Black-Eyed Susan Book Award.
In 2014 Sarah followed her strong debut with HIGH & DRY, a second Young Adult novel that Kirkus called, "A dark, well-constructed mystery with a strong voice." HIGH & DRY was a quick favourite with readers, becoming a Staff Pick at McNally Jackson Books in New York City!
Sarah answered the following questions about her writing journey:
Many of us have seen a lot of changes in the past three years, both personal and professional, we've moved, got married, had babies, switched agents, lost agents, parted ways with our publishing houses, etc. What are some of the biggest changes in your life that have affected your writing career?
The biggest changes for me were leaving my day job and deciding to write for adults rather than young adults. After publishing two YA books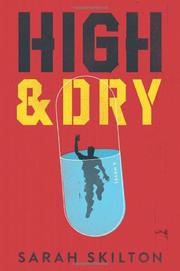 (in 2013 and 2014), I found myself adrift. My editor had left, and later that year I parted ways with my agent. I spent two summers writing a book for adults and had an absolute blast (stay tuned for good news on that front)! If you'd asked me two years ago, I would have predicted (hoped) I'd be on my fourth or fifth YA by now, but I've found the change invigorating and even liberating in some ways.
Writing can be a lonely business with a lot of ups and downs. We all deal with bad reviews, manuscript rejections, changes in the industry, etc.  How have you coped with the stress? Do you have activities, or friends, that have been particularly helpful?
Venting to friends, exercising, and taking a break from writing to relax with someone else's book usually help me cope. Giving myself permission to wallow in bitterness or sadness for a day is another tactic I use. That way, I'm allowed to feel any emotion I need to, as intensely as possible–rather than suppressing, downplaying it, or ignoring it–but only for a short period of time. Once the time's up, I have to move on, and it's easier to do after giving my feelings free rein first.
According to a recent AAP report, indie books now make up nearly 60% of all Kindle ebooks purchased in the US, and take in 40% of all consumer dollars spent on those ebooks. What are your thoughts on the growing competition from self-published books? How do you feel about self-publishing your own work?
I am deeply impressed with those who self-publish. Frankly, I'm too lazy to go that route. I'd rather someone else edit, design, publish, and distribute my work so that I can get back to what I love best: writing the next book. I can see why self-publishing appeals to some authors, but so far I prefer the traditional publishing path, especially the back-and-forth with an editor and having a team of experts guiding the process and helping me take my work to the next level.
Thank you Sarah for taking the time to share your thoughts!
In our next post we'll hear from Jennifer Salvato Doktorski whose 2013 Young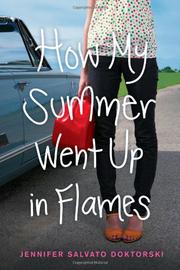 Adult debut, HOW MY SUMMER WENT UP IN FLAMES did anything but!
Booklist called Jen's debut "a great ride" with "a funny and endearing narrator."